Looking back, moving forward
A message from CACHC's Chair
In June 2011, I stepped into Jack McCarthy's shoes as the Chair of Canada's Association for Community Health Centres (CHCs) – at that point, still known as the Canadian Alliance of Community Health Centre Associations (CACHCA). They were big shoes indeed to fill. CACHCA, as it was then, had been built on the vision of a network of strong provincial CHC associations coming together to form an alliance at the federal level. For various reasons, the expectation of a rapid expansion of CHCs and provincial associations across the country that had originally fuelled this vision had never materialized. Therefore, CACHCA had only three members as of 2011: the Association of Ontario Health Centres (by far the largest provincial association due to the number of CHCs in Ontario), the Nova Scotia Federation of CHCs and the New Brunswick Association of CHCs.
Aware that we needed to engage CHCs beyond these provincial associations, and create a broader, more effective, and more sustainable platform for furthering our Canada-wide goals, a large group of long-time CACHCA members, board members, supporters and allies came together prior to the 2011 international CHCs conference, in Toronto, to re-envision the future for a pan-Canadian CHC association. We agreed unanimously to move ahead with a revised membership structure in which we would directly engage individual CHCs as members, and as part of a concerted effort to, as Jack so often said, "get everyone into the tent."
I was lucky to be working with our (then) federal coordinator, Scott Wolfe (now Executive Director) and a small but committed group of legacy CACHCA board members, all of whom were willing to shoulder the heavy work required to achieve the ambitious goals we had set for ourselves. We needed to present a value proposition to individual CHCs across the country that would encourage them to become members of an association that had three main goals: to be their voice at a federal level and where necessary, provincial level; to help raise the profile and visibility of the work carried out by CHCs; and to provide tangible, practical supports to our members on the ground, particularly in the areas of research, knowledge-exchange, capacity-building, and advocacy. All the while, CACHC would remain committed to supporting provincial networks of CHCs, to breathe new life into provincial CHC associations, wherever possible and appropriate.
Click to read more...
Beginning April 2012, with new by-laws and a new membership structure, we embarked on the first task of recruiting CHCs as members. Through 2012 and 2013, our small board of five cross-Canada members expanded to become a board of eight. Inspired and supported by the tireless and committed energy and enthusiasm of our Executive Director, we put the building blocks in place for CACHC as it now is. Our membership has grown steadily over the course of 2012, 2013 and 2014 and we have achieved close to a 100% membership renewal rate year over year. In increasingly tight fiscal times, this commitment by our members demonstrates that the work we are doing is seen to be important and of value to CHCs across the country.
2013-14 was another year of growth and expansion for CACHC. At our September 2013 AGM, in Saskatoon, we gained three more board members and officially transitioned to a constituency-based board, as called for in our revised bylaws. Our membership base grew from 43 centres in 2012-13, to 61 centres in 2013-14. This broadened leadership of the association and the increase in membership reflects the sense of renewal and re-energizing that is taking place among Community Health Centres, and a wide variety of partners across Canada about the value and potential of a pan-Canadian CHC movement.
Added to this is the burgeoning global CHCs movement, fostered through the leadership of CACHC and its global partners in moving forward the new International Federation of Community Health Centres (IFCHC).
CHCs are getting on board with CACHC because they believe firmly in the big picture, and the need for a strong and united federal voice and movement. They are also getting on board because we are delivering a growing menu of tangible benefits to individual centres, and helping foster strong connections across Canada and globally.
CACHC is increasingly sought out to sit at federal tables and to present the CHC vision for health policy, advocacy, research and funding. This is especially important in the run up to the 2015 federal election and we aim to ensure that the role of CHCs in improving health and wellbeing for communities across Canada, is front and centre within the health and social policy environment. The same applies at provincial level, since the majority of provinces and territories still do not have province-based CHC associations.
Of course, we can only continue to make these gains and respond to needs and opportunities if we are financially sustainable. To that end, we remain committed to achieving at least a balanced budget, if not a surplus, by Year 3 of the new association (2014-15). As this annual report "goes to press", I am very pleased to report that we are well on target and schedule to achieve this goal.
CACHC already has the opportunity and the potential to do much more; we are regularly forced to turn down opportunities to represent our members and the Community Health Centre vision in response to invitations to speak, present, participate, and collaborate at a wide range of tables, venues, forums and events. From national professional associations, to federal and provincial political parties, to academic research partners and others – the list of opportunities grows steadily and we need to grow our capacity to take advantage of them, and to raise the profile of your issues and your priorities at a federal level and across Canada.
In order for CACHC to reach its full potential and for us to raise the profile of CHCs in Canada we are issuing a renewed call to action for all CHCs to participate in the critical next steps of this journey. Our shared potential and the consequences of inaction are far too great – we cannot afford for CHCs to sit on the sidelines.
With a full membership and the necessary critical mass, we can achieve high impact in all areas of our mandate. This will ensure that, together, we are able to advance our shared vision for sustainable, equitable, community-based and community-engaged health, social and community services across the country. It will also mean greatly improved capacity to deliver more tangible, direct benefits to our members. We are well on the way to these goals but, to get there, we need all CHCs to become part of the solution. Our leading members have carried us a long way, but it is now time for us all to participate and to carry forward our shared movement to the next level.
As I step down from the position of Chair of CACHC (following our September 2014 AGM), I am just as inspired by the vision, the promise and the potential for this association as I was three years ago, if not more so. This is an exciting time and perhaps a unique moment in history for us to add the energy, passion, wisdom and commitment that characterise all CHCs to a cross-Canada vision and movement.
Jane Moloney
Chair, Canadian Association
of Community Health Centres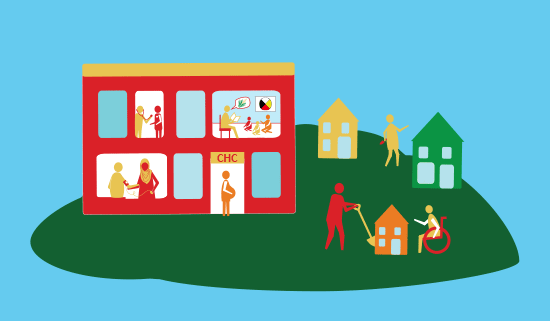 Connecting our Members, Building Community
The Canadian Association of Community Health Centres is a powerful forum and resource for its Community Health Centre members. In 2013-14, the association expanded collaboration opportunities available to our members across Canada, through:
Collaborative, Canada-wide working groups.

A thriving Board of Directors, which officially moved
to a constituency basis in 2013-14.

The association's inaugural conference - Medicare@50:
Our Healthy Future and the Role of Community Health Centres -
which took place in Saskatoon, SK, in September 2013.

Launch, in early 2014, of a first-of-its-kind resource for online networking, collaboration and community-building: the Community Health Centres Knowledge and Networking Hub.
CACHC's Medicare@50 conference brought together healthcare leaders from across Canada and the United States for thought-provoking and soul-searching dialogue to advance community-oriented, people-centred primary health care.
Together, CACHC and its members are leading change. Working with partners and together as an association, we are building a more accessible, people-centred and community-oriented health system for all residents of Canada.
Our Members and Partners Speak
Hover mouse over speaker to read quotes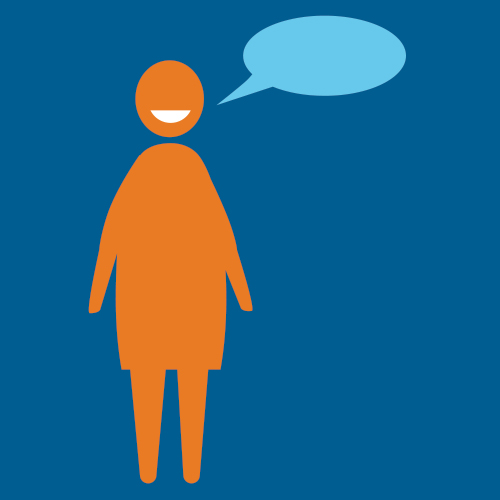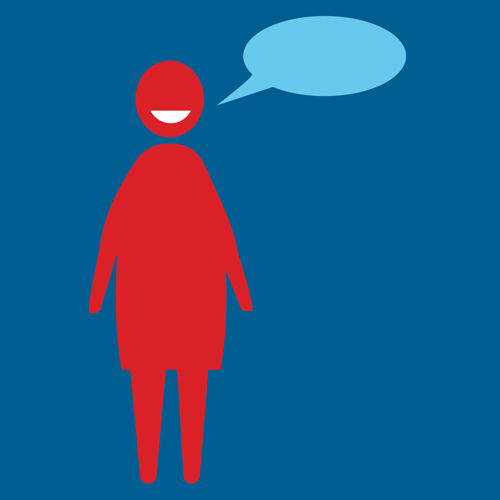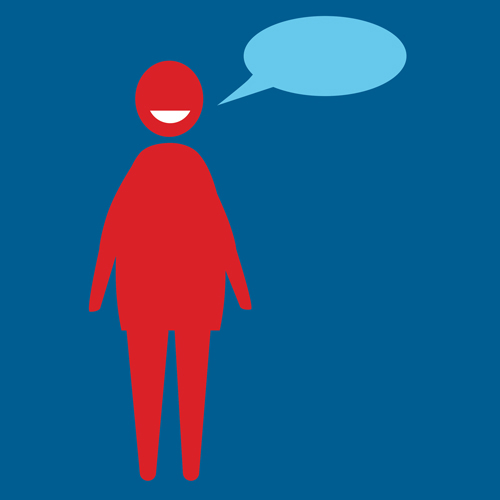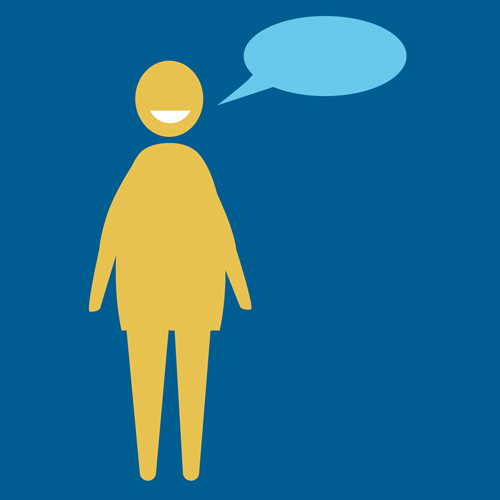 CACHC Members: Then, Now, Tomorrow
Consistent growth in CACHC's membership means a stronger and more unified voice for change across the country.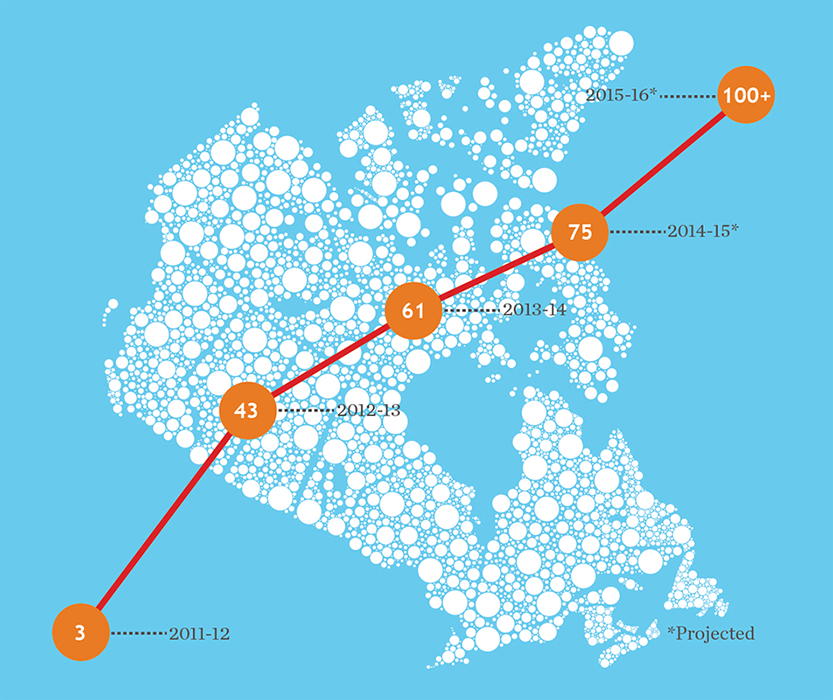 CACHC Members: Canada's primary health care leaders
Explore our current membership - click the image below to read the CACHC Members' List.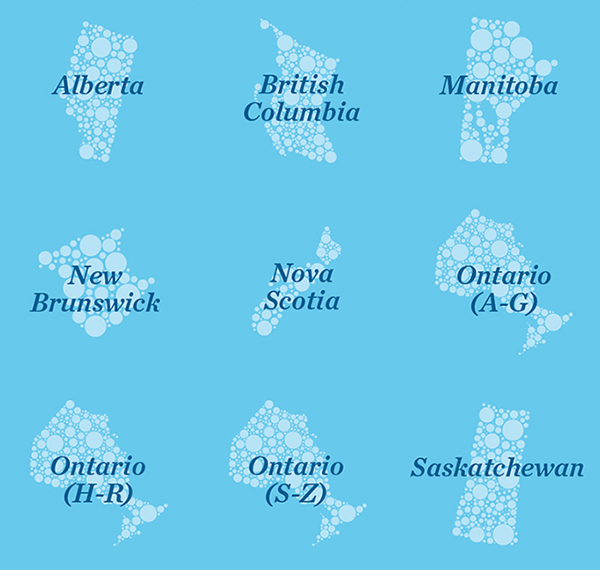 CACHC on Social Media
CACHC's active communications and social marketing are helping to positively advance the vision of community-oriented primary health care and the role of Community Health Centres.
Improving Research for Action and Change
2013-14 was a turning point for collaborative research efforts across Canada. The association's national Research Working Group initiated a longer-term strategy to document the services and impact of CHCs across Canada.
The inaugural Canadian Community Health Centres Organizational Survey had an important impact in 2013. Responses from over 200 Community Health Centres, coming from all 13 provinces and territories, have provided a powerful knowledge set and an important baseline against which to monitor future progress around access to community-oriented, people-centred primary health care across Canada.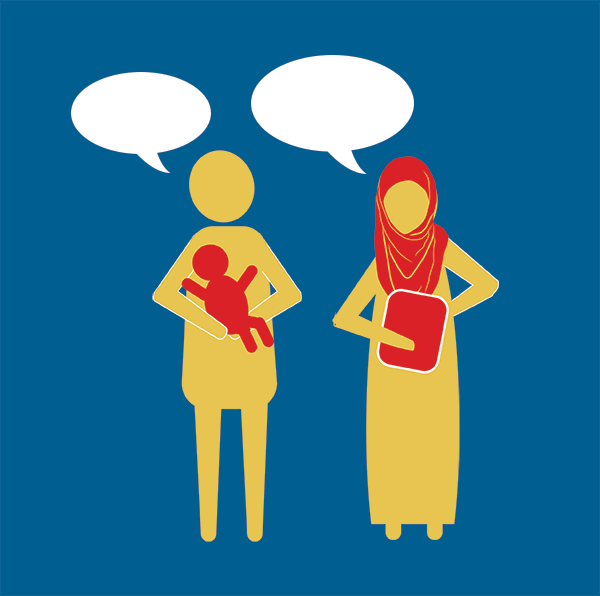 A snapshot from the 2013 CHCs Organizational Survey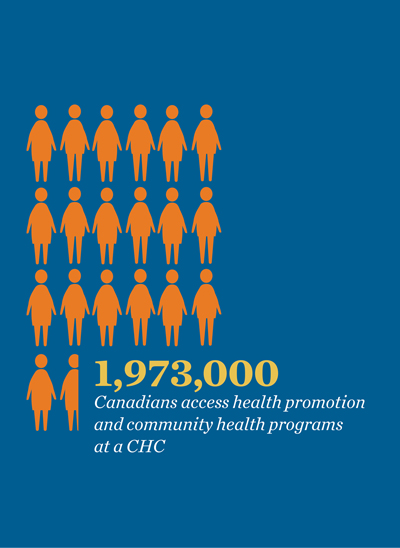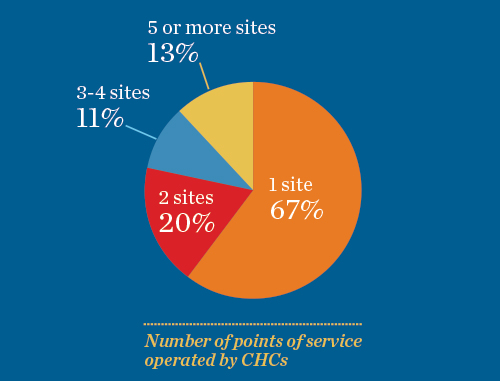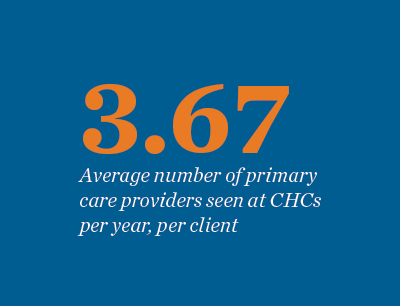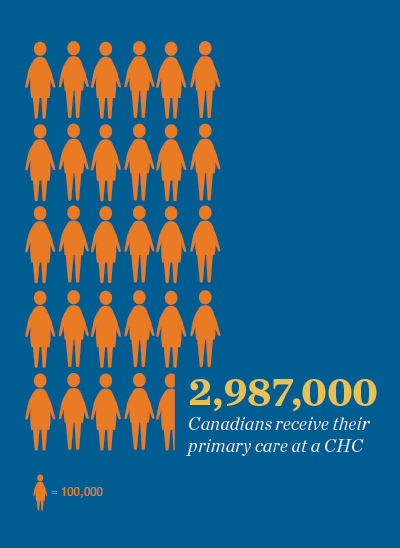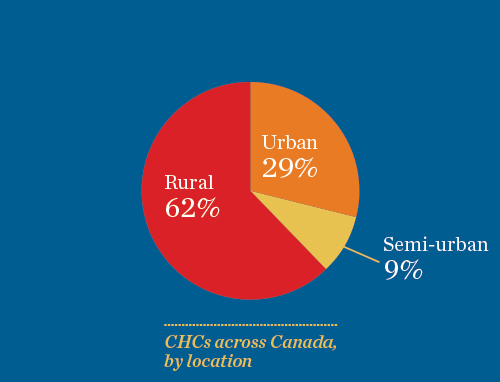 Knowledge-exchange related to research and capacity-building also grew and diversified in 2013-14, with a new set of opportunities and platforms coming online. These included the new International Federation of Community Health Centres, the inaugural CACHC conference, and the CHCs Knowledge and Networking Hub.
Advancing national and global knowledge-exchange
Through Canada-wide working groups, the new Knowledge and Networking Hub, dedicated staff resources, and increased collaboration within the global CHCs federation, CACHC places high priority on knowledge-exchange and capacity-building among Community Health Centres.
In the context of a fragmented Canadian health system across provinces and territories and a lack of federal leadership on health care it is more important than ever for CACHC to connect and support community-oriented primary health care services across the country.
Our connection to Community Health Centres and their associations globally adds further potential to cascade innovations and quality-improvement efforts through mutual exchange and learning.
" There are such tremendous similarities between and among Community Health Centres in Canada and the United States. What is most enlightening for us in the US is that even in a country like Canada, with almost universal health insurance coverage, there are still people who struggle to access appropriate care that reflects their needs and the needs of their communities. Canada's Community Health Centres are clearly filling these gaps. And that's what CHCs are doing around the world at the level of primary health care – removing barriers, and ensuring that access to care is appropriate, equitable and effective. This provides people with a true healthcare home."
Dan Hawkins,
Senior Vice President for Public Policy and Research,
US National Association of Community Health Centers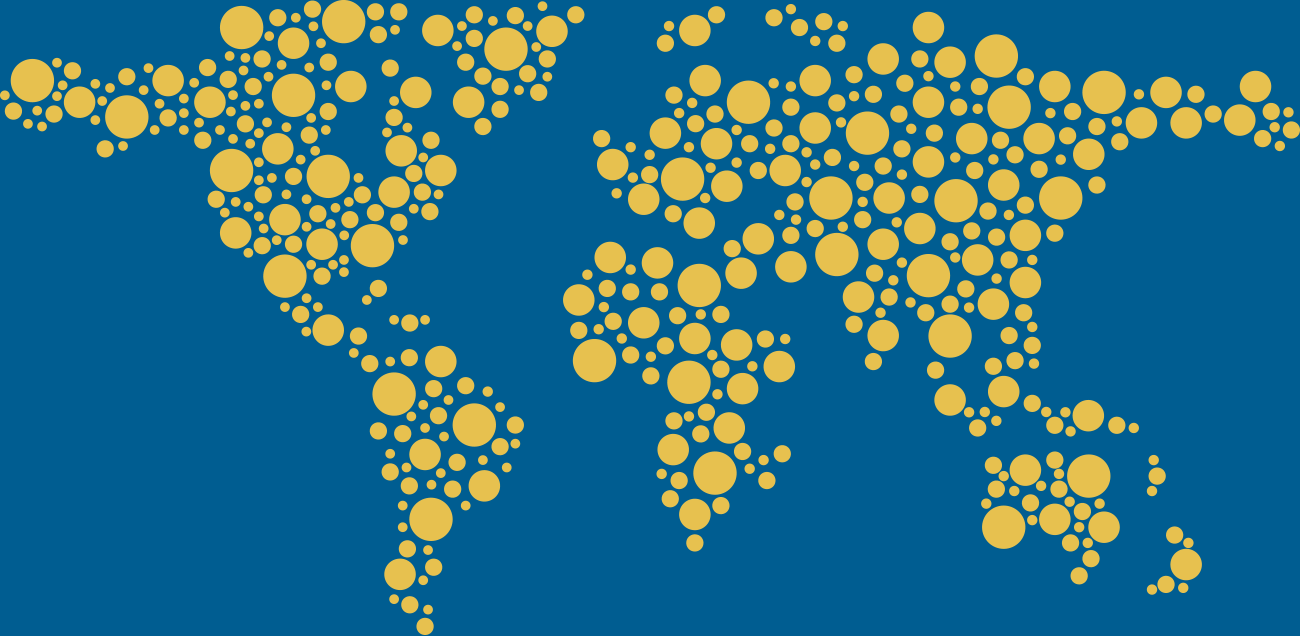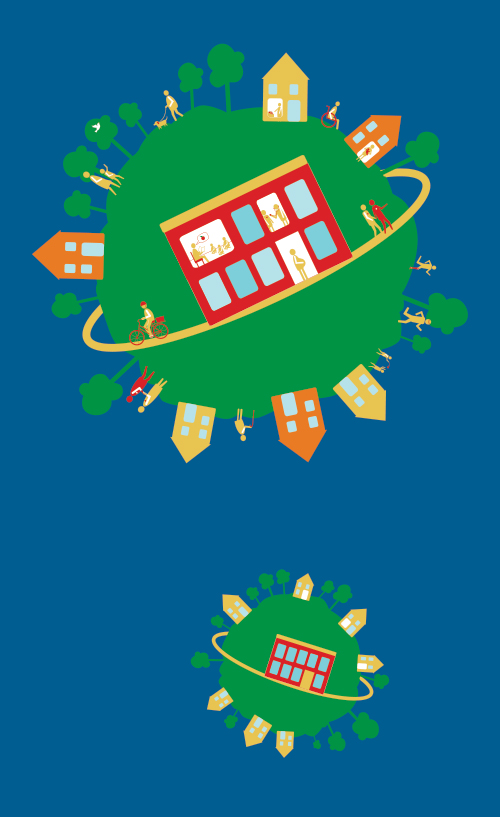 Building a Shared Global Movement
After over two years of consultations and planning, the association was honoured to be a leading partner in officially launching, in 2013-14, the new International Federation of Community Health Centres (IFCHC). With a founding Secretariat based in the Netherlands, the IFCHC now provides structures, frameworks and a mandate to connect Community Health Centres around the globe.
IFCHC Members now hail from Australia, Canada, the United States, South Africa, Nigeria and throughout Europe. All of CACHC's Community Health Centre members are granted official membership in the IFCHC and are eligible to participate in collaboration activities with Community Health Centre allies around the globe.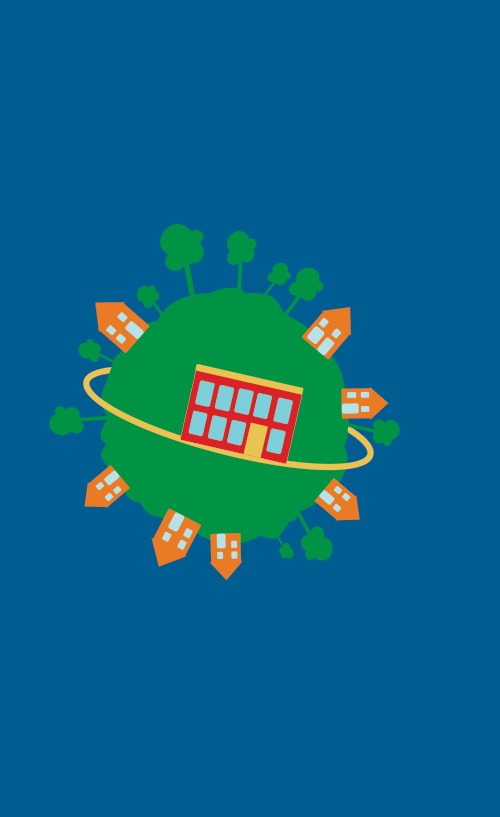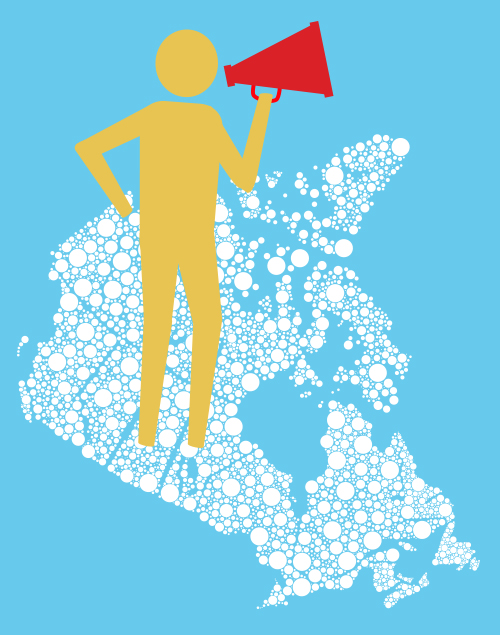 Carrying forward the vision for change
CACHC continued to make its voice heard on important policy issues throughout 2013-14, increasing the visibility of the Community Health Centre vision among the Canadian public and policy makers. In addition to voicing recommendations to the federal government around investment in key areas such as housing, poverty reduction, a renewed Health Accord, and Pharmacare, the association provided formal input into the health platforms of both the New Democratic Party of Canada and the Liberal Party of Canada, at their invitation. The association remains equally ready to provide input into other health and social policy platforms if provided the opportunity.
CACHC also provided ongoing policy input as an official member of the Health Action Lobby (H.E.A.L.), a membership organization of over 40 federal health and healthcare associations. As a result of CACHC's voice, and its collaboration with federal partners, HEAL's three core recommendations to the federal government and provinces now include a strong call for "accelerating the implementation of evidence-based, community-based primary health care, with interprofessional delivery models at the local level." A growing list of other federal partners, including the Canadian Index of Wellbeing, the Canadian Union of Public Employees, and the Canadian Federation of Nurses Unions, are also now calling for establishment and investment in a national Community Health Centres strategy as a central pillar of a more innovative, accessible health system for all.
Through distribution of regular e-news bulletins to thousands of followers across Canada, and with over 8000 followers on Twitter and more than 2500 followers on Facebook, CACHC has built powerful platforms to convey the Community Health Centre vision of health and wellbeing. This includes actively profiling the innovative programs and services of its member Community Health Centres for national and international audiences, and providing practical case studies of the promise and potential of the Community Health Centre model. As the association and its membership move even further forward in 2014-15, a powerful chorus of voices is now poised to carry the Community Health Centre vision to critical new heights.
In 2013-14 – its second year of operation – CACHC continued to consolidate its operational activities, achieving a clearer financial baseline. Total revenue of $198,490 was achieved from membership dues, special project contributions, and conference income.
Recognizing that the association would require a 2-3 year start-up phase, the CACHC Board of Directors agreed to operate a deficit budget for 2013-14, in the amount of $62,240. The association transferred the balance of required resources from its reserves. The Board has set the following targets:
In CACHC's third year, 2014-15, operating an annual balanced or surplus budget.
By 2017-18, achieving an unrestricted, operating reserve fund of $70,000.
As of the production of this annual report, the association is excited to report that it is on target to achieve a balanced budget for 2014-15, with revenues for the year already having surpassed budget projections. CACHC operates on a principle of fiscal transparency through the leadership of our Board of Directors and Member organizations. We are grateful for this participation and for the trust and support of our Members. Thank you!
Staff, Contributors, and Board of Directors
2014 Board of Directors
Tim Archer (Director)
Saskatchewan Constituency Representative Executive Director Saskatoon Community Clinic Saskatoon, SK
Kathy Blois (Director)
Nova Scotia Constituency Representative Manager Rawdon Hills Community Health Centre Upper Rawdon, NS
Irene Clarence (Director)
British Columbia Constituency Representative Executive Director Mid-Main Community Health Centre Vancouver, BC

Linda Dawson (Director)
Manitoba Constituency Representative Director of Health Services Klinic Community Health Centre Winnipeg, MB
Shelley Heartwell (Director)
Alberta Constituency Representative Chief Executive Officer The Alex Community Health Centre Calgary, AB
Michelle Hurtubise (Treasurer)
Ontario Constituency Representative Executive Director London InterCommunity Health Centre London, ON
Jane Moloney (Chair)
Member-At-Large Director of Primary Care Services Centretown Community Health Centre Ottawa, ON
Andrea Parker (Director)
Member-At-Large Managing Director Hants Shore Community Health Centre Kempt Shore, NS
Lynne Raskin (Director)
Member-At-Large Chief Executive Officer South Riverdale Community Health Centre Toronto, ON
Jennifer Rayner (Director)
Member-At-Large Regional Decision Support Specialist CHCs of Southwest Ontario Region London, ON
Simone Thibault (Director)
French-language Services Constituency Representative Executive Director Centretown Community Health Centre Ottawa, ON